The University of Indianapolis/Body One Physical Therapy Clinical Director of Residency Program is accepting applications.  The program received initial accreditation from the ABPTRFE in 2013, and was re-accredited in 2018.
Why Residency Education
Mission
The residency program promotes excellence, professionalism, and integrity in advanced practice and prepares graduates who have expert knowledge and skills in orthopedics for autonomous practice and leadership roles within the profession.
The goals of the program are to prepare the resident to:
Practice at the level of an expert orthopedic clinician as defined by the American Physical Therapy Association (APTA) in Orthopedic Physical Therapy: Description of Advanced Clinical Practice.
Become an independent, self-motivated learner through rigorous academic and clinical components of the curriculum.
Apply basic science knowledge with management of patients with orthopedic conditions.
Integrate a variety of learning experiences surrounding orthopedic medicine including, but not limited to: radiology, rheumatology, orthopedic surgery, and family practice.
Educate others including patients, students, and peers through application of effective teaching and learning practices.
Curriculum and Schedule
The residency program runs for 12 months starting in August.  Within the clinical setting (Body One), educational components will be divided into upper (cervical spine through hand) and lower (lumbar spine through foot) quarters over the course of one year.  Mentored teaching activities will be integrated within the musculoskeletal courses and will include graduate assistant work and assessment of DPT student performance, as well as mentored clinical instruction of DPT students at Body One.
Weekly didactic and hands-on learning sessions will take place in the clinic.  To complement the clinical learning, residents will enroll in and complete two post-professional courses during the residency as well as a teaching practicum.  Residents will spend 8-10 hours on campus and 35 hours at Body One per week.  An overview of the program is available here:
Orthopedic Residency Program (PDF)
Visit University of Indianapolis' Residency Page
Salary and Tuition
Residents will earn ~70% salary for clinical work at Body One Physical Therapy.  Tuition credit will be earned for post professional coursework in exchange for teaching activities at UIndy.
Full employment benefits will be offered by Body One.
Dr. Matthew Zaudtke
Clinical Director of UIndy/Body One PT Orthopedic Residency
Recipient of APTA 2019 Emerging Leader Award
PT, DPT, OCS, ATC, CSCS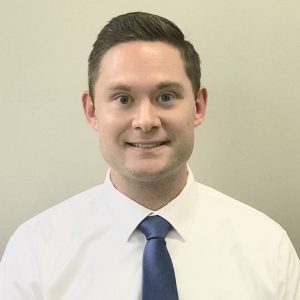 Body One: North Meridian Location
8902 N. Meridian St., Ste. #120
Indianapolis, IN 46260
Phone: 317. 581. 1890
Fax: 317. 581. 2436
Email: mzaudtke@bodyonept.com