01 May

Want to Prevent Injury? Get an Annual PT Exam!

Written By: Tanea Spanton, PTA 

Worried about injuries and want to help prevent them? You don't have to accept that you'll get injured because of age or activity! Annual physical therapy appointments like an Annual PT Exam can play a really important role in preventing work and recreational injuries. Recent research has shown that physical therapy can improve physical function, reduce pain, and improve mobility. All these factors can help you perform your job or enjoy your favorite sports or hobbies with less injury risk.
A study published in the Journal of Orthopaedic and Sports Physical Therapy found that people who received physical therapy had a lower risk of re-injury and a faster return to work than those who did not. This is a great example of why it helps to take steps to prevent injury with PT and to get physical therapy early if you do get injured.
Another place your PT can help is on the job! Physical therapists can help improve the way you move, feel, and function when you're at work. They can provide education on proper body mechanics and ergonomics; this can help prevent overuse and repetitive strain injuries. Physical therapists can talk with you about your work environment and then make recommendations on proper posture, lifting techniques, and other work changes to help you reduce your injury risk.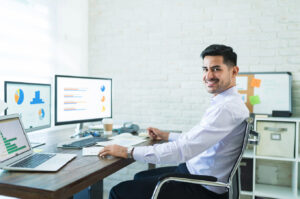 Of course, you aren't just your job – and that's why it's great news that physical therapy also benefits people who enjoy sports and other active hobbies. A study published in the Journal of Strength and Conditioning Research found that physical therapy interventions can improve performance and reduce the risk of injury in athletes, too!
Working, playing, enjoying time with family and friends – physical therapy can help you feel better and reduce injury risk in all different areas of your life! Just like an annual physical, an Annual PT Exam is a great health tool for dealing with any current issues and preventing future problems before they even happen. To help keep your your health on track, Body One has three convenient North Indianapolis locations: Fishers, North Meridian, and Zionsville. Our team of caring, talented providers works with patients of all ages and activity levels and is ready to help you improve how you feel, move, and live. For more information, click or call today!