02 Jan

What Pain Science Tells Us About Chronic Pain

Patients with chronic pain conditions have always presented a special challenge in rehabilitation.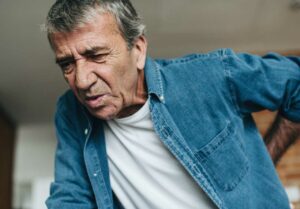 For instance, many studies of chronic back pain patients show that they simply don't respond to the same rehab methods or even improve to the same level as patients with acute (non-chronic) back pain! Those of us who care for chronic pain patients have known for a long time that factors beyond traditional movement and structure-based therapies are needed to fully address the unique challenges and circumstances of chronic pain. Until now, it was unknown how chronic pain altered brain and joint-related nerve function; however, recent advances in pain science have provided some guidance for our care of these special patients.
First, it's important to explain some of the newest information about the effects of chronic pain on both the structure and function of the brain. Recent research shows that there are actual physical changes that occur to the brain as the effects of chronic pain alter the normal Central Nervous System function. Altered brain function results in changes in movement patterns, muscle activation and muscle control, and a change in the normal self-regulating feedback loop that would otherwise help your system better normalize. These nervous system changes cause a negative chain reaction: chronic pain perpetuates faulty movement patterns, which in turn cause localized joint irritation, and nervous system changes create heightened nerve tissue irritability and increased pain perception. The final link in the chain is that patients with chronic pain may experience anxiety anticipating further pain from everyday or formerly enjoyable activities.
Our improved understanding of pain science has helped us to better appreciate the benefits of our treatment for these patients. Current data and emerging recommendations support our approach for chronic-pain patient assessment: evaluating current pain levels, monitoring anxiety/fear related to activity and movement, specific/general movement pattern analysis, strength and muscle control assessment, as well as evaluation of coping mechanisms and pain behaviors. Revised recommendations for care continue to support restoring movement to restricted areas, correction of faulty movement patterns, muscle control exercises, and positive goal driven re-introduction of life, work, and sports or fitness activities.
There are a few notable recommendation changes, such as: a reduced emphasis on passive treatments, in favor of specifically-selected and carefully- graded exercises designed to improve control of corrected movement patterns. The overall goal is to restore efficient movement and control of pain to our patients.
Chronic pain is difficult to treat and vastly more unpleasant to endure. Since an ounce of prevention is worth a pound of cure, one of our goals as a practice is to provide comprehensive care for patients to help prevent the development of chronic pain and return you to an active life!
For those with any type of chronic pain, we offer comprehensive assessment and treatment that embraces the best and most current science and practice recommendations. If you or someone you know experiences chronic pain and is missing out on sports, hobbies, or life, let us assist you in regaining control of your life and health. Our caring and committed providers are eager to help. Don't make chronic pain a life sentence – contact us today!
Body One is locally owned and operated, with three convenient North Indy locations: Fishers, North Meridian, and Zionsville. If you're ready to take charge of your chronic pain or want to improve your movement or mobility, we're ready to get you moving in the right direction. Click or call today.