18 Jan

Half Marathon: Full Planning & Training – Here's How to Run Your Best Race

If you're training to run a half-marathon, the idea that it's half of anything can feel laughable! Especially if it's a stretch goal for you, the 13.1 mile distance can put you to the test both physically and mentally. Even though it's called a "half" this race requires full dedication, planning, and training. If you're a veteran of shorter distances like 5 and 10Ks, the training for a half-marathon will be new to you as well. From first timers to veteran runners, there are consistent training tips that can help you run your best half yet.
Give Yourself Plenty of Time: Ideally your training plan will be 10-12 weeks. Your body needs time to build up mileage safely and taper down to race day. Although it's possible to hit this distance if you've already built up higher mileage in your season, following a plan is a good way to help stay on track and reduce your injury risk.
Cross Train: Runners like to run. Runners often don't like to make time for other activities – BUT activities like walking, swimming, cycling, yoga, Pilates, etc., give overused muscles a break and help work muscles in new ways. There's a reason that elite runners work cross training into their schedules!
Weight Train: Again, runners like to run…and often not much else. You could say they often have a one track mind (see what we did there?). Weight training can do wonders for your running as you help build up the muscles you rely on like hamstrings, glutes, calves, shoulders, biceps, and more. Running is a total body exercise and all your muscles could use the help!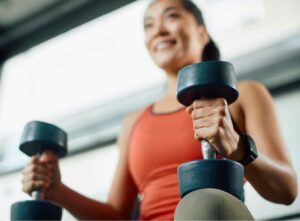 Dial in Your Nutrition/Hydration: Although not as long a race as the full marathon (26.2 miles), you still need to plan for a boost of energy with some food and hydration – especially depending on temperature. Decide well in advance what this looks like. Does this mean you hit every aid station? Do you carry a fuel belt? Do you run with a hydration pack or hand-held bottle? Try out different methods during training and pick which works best ahead of race day.
Train in All Conditions: You can control a lot of factors as you train, but you'll never be able to control the weather! Depending on the time of year and climate, race day could dawn beautiful, sunny, with just enough cloud cover and a comfortable breeze…or it could be pouring rain, mercilessly hot, or dumping snow. Train in a variety of conditions to prepare yourself physically and mentally for whatever race day might throw at you.
Choose High-Quality Gear: There is a reason that running gear utilizes specific styles and material for shorts, tops, pants, etc. and, of course, shoes. High-quality gear isn't just about being lightweight or aerodynamic (although it can be those things, too), it's about helping keep your body healthy. Running in high-quality shoes means material that provides cushioning for your feet and joints, proper arch support, foot support for your foot strike (neutral vs. pronation), energy return with each foot strike, comfort on long miles, and more. High-quality running clothes mean better temperature control for those hot and/or cold runs, better comfort, moisture wicking, light-weight materials, and performance. High-quality extras like hydration packs offer performance. comfort. and convenience. Good wearable tech like watches and earbuds can help with your mood, motivation, and planning.
NOTHING NEW ON RACE DAY: This is the Running Golden Rule for a reason! There are horror stories of runners who ran in new shoes bought at the race expo…and ended up with blisters, sore legs, or even injury at the end of the race. Or runners who tried a snack mid-run that a friend loved – but that made them sick. Regardless of what 'it' is, make sure that it's nothing new on race day! Pretend you're a veteran athlete going through a tried-and-true routine, because by then you will be!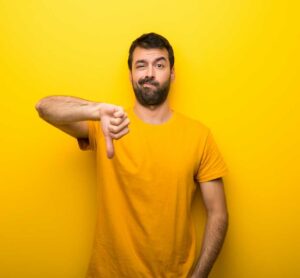 Fix Problems Early: Aches and pains will come and go during your training; however, if you notice a nagging issue that persists or gets worse, it's time to get it fixed. You don't want a mild problem becoming something that keeps you home on race day. Visit your trusted Physical Therapist for an Injury Screening or assessment.
Regardless of how well you plan and how hard you train, you'll almost always have a few bumps in the road to your half marathon. The important thing is to stay consistent, keep going, and deal with challenges when they come. At Body One Physical Therapy, we work with runners of all ages, paces, and experience levels. We even have a specialized Running Performance Program, designed to help improve your performance and reduce your injury risk. We also always offer free injury screens, for when you're concerned that you may have an injury or issue that requires attention. We're here to help cheer you on and celebrate your results – whether it's a personal best, a first race, or just finishing!
Body One is locally owned and operated, with three locations serving the North Indianapolis community: Fishers, North Meridian, and Zionsville. If you're ready to have your best running season yet, call or click today!