07 Oct

Frolicking into Fall: Get Moving Outdoors at These Local Spots

You've got to move it, move it, as the song goes! The end of summer and beginning of the fall season presents some obstacles to outdoor activity as school related activities increase, daylight decreases, and morning and evening temperatures begin to fall. Fortunately, in the Indianapolis area, we have many options for outdoor recreation! As we've noted before, being active outdoors has its own health benefits. Here are plenty of options to get you moving in the next few months: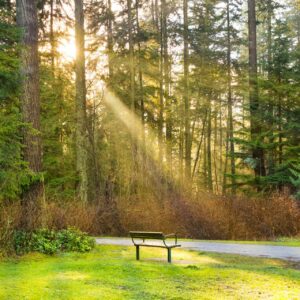 Eagle Creek Park: With 1,400-acres has vast options for walking and running trails, as well as smooth roads for bicycles. Additionally, kayaks and paddleboards can be launched from the waterfront area for workouts on the reservoir.
Monon Trail: Extending from 10th St in downtown Indianapolis to 96th Street where it connects to the Monon Greenway in Carmel up to 161st Street in Westfield. This trail offers opportunities for strolling, walking, running, and cycling, with many pleasant options for refreshments along the way.
The Big-4 Rail Trail (formally known as Zionsville Rail-Trail): Terminates at the southern end on a repurposed railroad trestle with access to Starkey Park, and runs 4 miles north to the park on CR 875 East, perfect for walking, running, or cycling.
Indy Runners: Has weekly training runs in preparation for spring and fall events. Body One is a proud sponsor of Indy Runners. Check www.indyrunners.org for other running locations.
Pleasant Run Trail: Runs from Ellenberger Park and meanders southwest mostly along Pleasant Run Creek, terminating at Garfield Park on the near south-side of Indianapolis.
Central Indiana Bicyclists Association: (CIBA) as well as many local bike shops offer daily and weekly group rides as well as periodic special events that support multiple levels of road cyclists.
Athletic Annex: With locations in Fishers and North Meridian, offers planned runs through their training programs. Visit their website for more details.
Town Run Trail Park: A 127-acre nature park located off of east 96th street, with 9 miles of dirt trails, it has some of the best mountain biking trails in the metro area.
Fort Harrison State Park: Has paved and unpaved trails for walking, hiking, running, and cycling. There are also dedicated mountain bike trails and horseback riding available. The park can be accessed off Post Road and 59th street.
Southeastway Park: Located in New Palestine, offers 188-acres forest and prairie preserve, and trails for hiking or running.
Southwestway Park: Located in the southwest corner of Marion County, and offers trails for mountain biking, hiking, and horseback riding.
Holliday Park: is a 94-acre park located at 6,363 Spring Mill Road, offers open areas for recreation and games as well as hiking trails along the White River.
Your Neighborhood streets, sidewalks, walking trails, high school track, or community pool! Don't ignore what's in your own back yard – check out what is nearby that can get you outdoors and active.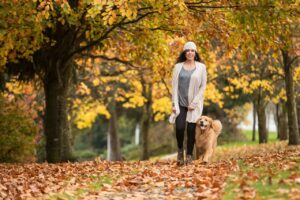 If you are able, get outside and enjoy the next few months of late summer and early fall weather exercise activities at one or more of the above locations. If you need some assistance in preparing for activity, or if you have pain or limitations that we can assist you with, call or click for an appointment. We have three locations serving Indianapolis: Fishers, North Indianapolis, Zionsville.  We are happy to assist and to get you back to an active life sooner!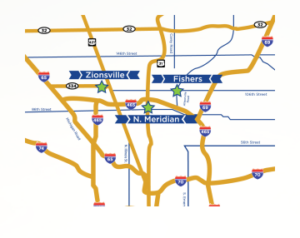 Happy Trails,