12 Oct

Running a marathon? 5 Things to Remember Before Race Day

Did you know that less than 1% of Americans have run a marathon? (The old joke: you'll know who did because they'll tell you about it!) If you're planning to join the estimated .5% who has run a marathon, there are some important things to remember before race day: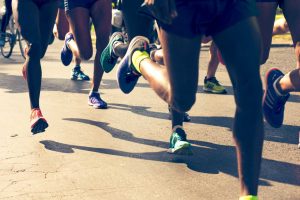 1. Dial in your hydration/nutrition: Now is the time to experiment with what you plan to drink and eat during your 26.2 mile challenge. Easy-to-digest sugars, electrolytes, and carbs will all help you reach the finish line. While you're sure to find friendly spectators with bowls of candy or snacks along the way, that might not be the best idea. The old saying "nothing new on race day" extends to your fuel and hydration, too.
2. Need to upgrade your shoes? Now is the time!: Depending on your mileage and usage, you may need to swap shoes prior to race day. Be sure you leave yourself plenty of time to break them in. Not sure if you need new shoes? We have a video guide here!
3. Get adequate rest: A tough training plan, in addition to your usual work/life responsibilities, can take a toll. Since many marathon plans average 16 weeks of training, it's important to be sure you're getting enough rest in between your runs. The saying "the race is won in bed" shows just how important getting enough sleep is to your success.
4. Address any issues now: Many runners charge ahead toward race day, hoping for the best – and often ignoring nagging issues that have bugged them throughout their training season. Just like you'd rather prepare your car before a road trip, you'd rather deal with a potential issue before it becomes a big problem on race day! Visiting your physical therapist for a check up is a great way to make sure you reach that finish line.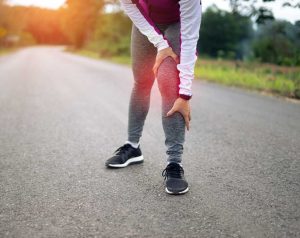 5. Remember your motivation: Sure, you've been logging miles and planning your pace for months, but over time it's easy to slip into a bit of a daily training grind. As you get closer to the starting gun, it's important to remember why you're tackling this challenge. Is it on your "bucket list?" Are you returning from injury? Are you running to honor a loved one? There are as many individual reasons to take on 26.2 miles as there are runners, so don't lose sight of why you signed up!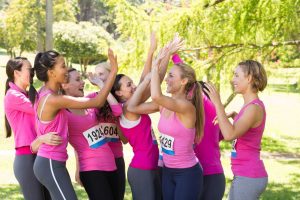 At Body One, we treat patients of all ages and activity levels and see lots of runners in addition to many other sports. We know that the number one question a runner will ask us is "…but, can I still run?" Our expert PTs develop custom treatment plans and work with you to help you reach your goals – whether you're running a 5k, a marathon, or beyond. We have physical therapists who are runners and who specialize in treating runners, and our front desk staff is highly experienced at matching you with the best provider for your treatment. We're locally owned and operated, with three locations serving Central Indianapolis: North Meridian, Fishers, and Zionsville. Physical therapy can make you a better runner – and a runner who's ditched those nagging pains (you know the ones), so what are you waiting for? Call or click today!