10 Jun

When to Buy New Running Shoes & What to Look For

Now that you've been running for months: all through the slush of late winter and the sudden showers of spring, you might be thinking it's time to upgrade those faithful running shoes. "Running is free" – some guy who forgot about the cost of good socks, shoes, gear, and/or any race fees. The truth is, running can be pricey at times, especially when it comes to good running shoes. The sad truth is that you'll also replace those same high-end shoes much faster than you probably want to.

So how do you know when it's time to buy new running shoes? And what do you look for when you do?

For a detailed video on running shoe replacement, see Dr, Tara Dawson's Running Injury Prevention Week 6 Video on our Virtual Running Program page.

It Might Be Time to Replace Your Shoes If: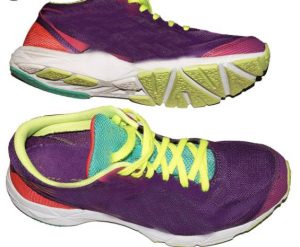 You Can Fold Them: If you can press on the back and toe of your shoe and it folds like a book, it's lost integrity.
You Can Twist Them: If you can twist the shoe fairly easily, it's lost integrity.
You See a Visible Wear Pattern: Depending on how you run, you may develop a wear pattern if your foot rolls in or out. If you see a clearly visible wear pattern, and your shoes have lost tread, it's likely time for a new pair.
You've run 300-500 miles: This is the general guideline for shoe mileage, and it's a good idea to track your shoe-mileage with an app through your phone or a running watch.
You've reached 4-6 months: If you've owned your shoes for 4-6 months, this is another general guideline for replacement. *Go by mileage or months, whichever you reach first.
You notice less cushion/more discomfort: Sometimes you may have more time/miles left in your shoes but can tell by feel that they aren't supporting you and it's time to upgrade.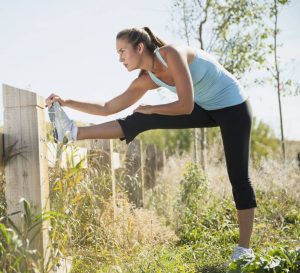 When Buying New Shoes: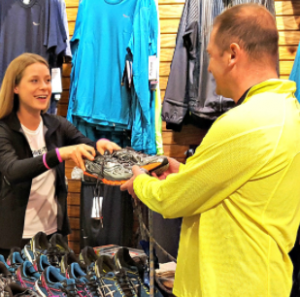 Know Your Type: Some types include cushioning, stability, speed, and zero-drop. It comes down to what you prefer and what works for your body. Want to know how you run? Contact Body One for a professional gait analysis with Dr. Tara Dawson, a running specialist.
You Get What You Pay For: That clearance pair you found in the bargain bin may be cheap but running shoes aren't where you want to skimp on cost.
Don't Buy Into Every Trend: Just because your speedy run buddy loves his zero-drop shoes doesn't mean they're the best for your body. Some people can run barefoot, but you may end up with a stress fracture. Choose wisely when it comes to trends.
Pay Attention to Your Go-To Shoe: As the newer models are released, little tweaks are made here and there. Sometimes this can affect you in a big way. If a shoe changes fit or alters the heel-to-toe drop, you may end up really feeling it; so check out the changes to your favorite shoe before hitting 'buy' online.
Remember Your Socks: Don't forget that good socks matter (and good socks aren't cheap either). When you're trying on new shoes, bring a pair of your typical running socks for a realistic fit.
Get a Professional Fitting: Head to a running specialty store (NOT a big-box sporting goods store) and get a professional shoe fitting. Specialty stores typically have trained employees who will discuss your running goals and frequency and help fit you in a good shoe. You may even get to try the shoes on a treadmill.
If you need help with your running, from a gait analysis to injury recovery or injury prevention, Body One is ready to get you to the finish line. Dr. Tara Dawson has a special focus on treating runners and performing treadmill-assisted gait analysis and our entire team treats patients of all ages, activity levels, and sports. Call or click today and let's get on the road (or trail) to your best running season yet!