08 Jun

How to Treat Back Pain at Home – and More

Maybe you overdid it on the weekend or maybe you slept funny (and there's nothing more insulting than hurting yourself while asleep). Maybe you aren't sure why; but no matter the reason, you've joined the hundreds of thousands of Americans who deal with back pain every day. Lower back pain is actually one of the top reasons given for missed work and makes most people want to do nothing more than lie down until the pain stops.

The bad news is that bed rest (or lying down and waiting it out) hasn't been advisable treatment for years; the good news is that there are ways you can help treat your back pain at home and ways you can improve it – or even prevent it in the future:

1.Keep Moving: Don't give in to the temptation to make your bed or couch a permanent residence. Keep moving, walking, and performing normal daily activities. There are some activities you may want to avoid: skip heavy weight-lifting that may put additional strain on your back until your pain is reduced and/or you have clearance from your medical provider.
2. Use Ice/Heat: Use ice for the first 24 hours if you suspect a pulled muscle, and after that you can try switching heat and ice. Heat is better for tight muscles.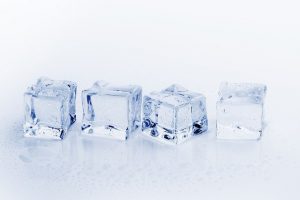 3. Gentle Stretching: You can try gently stretching your back. Trying to stay as flexible as possible can help in your recovery.
4. Support Your Back: When sitting, use a rolled up towel or small pillow at the small of your back. Do this both at home and at work to provide extra support for your lower back and reduce strain.
5. Add a Pillow at Night: To reduce strain at night, sleep on your side with a pillow placed between your knees. This will provide support and reduce strain on your back. Avoid stomach sleeping if possible.
Depending on the cause of your back pain, you may need a little more help than at-home treatment. One front-line resource for handling your back pain is physical therapy. A physical therapist is an expert in the musculoskeletal system; they'll assess your condition and develop a custom treatment plan with your needs and goals in mind. You'll also learn about your back pain: anatomy, the likely cause, and how you can help prevent it in the future. Typically, you'll work with your physical therapist with a combination of manual (hands-on) therapy and at-home exercises.
At Body One, we help patients with back pain every day. Unlike masking the pain with medication, physical therapy addresses the cause of the pain and works to help both treat and prevent it. While we can't promise a cure for back pain, almost all back pain patients see some improvement. If you're struggling with back pain, a physical therapist may be just what you need to get your back BACK on track.
Body One is locally-owned and operated, with three convenient locations serving Central Indianapolis: North Meridian, Fishers, and Zionsville. If you're one of the thousands of people waking up with back pain today, don't let it stop you from living your best life: call or click today. Our team of caring, expert physical therapists works with patients of all ages and activity levels and we're ready to get you moving in the right direction!