17 Mar

4 Reasons Your Ankle is Sore

There could be a lot of reasons your ankle hurts after your ambitious hike in the woods today, and only one of them involves gravity and tripping over a rock. Instead of accidents, we're looking at reasons your ankle might be sore which are things you could fix, but which could cause accidents if you don't…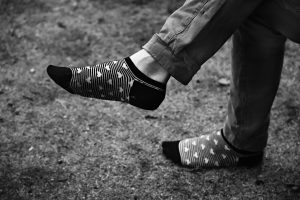 Previous injury: It's not really fair, but it's true. That bad sprain in high school left more than just some embarrassing memories – it may have left you open to an unstable joint and even arthritis.
Tight Calves: It goes without saying that once again, if you ignore your calf muscles, you can upset the surrounding structures! You can irritate your Achilles tendon and experience pain around your ankle. Do yourself a favor and keep your calves loose and flexible with periodic stretching, especially before exercise.
Bad Shoes: You get what you pay for, and nowhere is this old saying more accurate than in the world of athletic shoes. Depending on the needs of your sport or athletic activity, if you wear old, flimsy, or un-supportive shoes, you can end up risking ankle injury/pain. Your dress shoes may also be too blame, if they aren't supportive or even too narrow.
You Overdid It: Sometimes it's hard to know when you've done too much for your body, until your body lets you know. If your ankle hurts, it may be because you overdid it and you're experiencing pain/discomfort, irritation, tenderness, and/or some inflammation.
So Now What?
Regardless of why your ankle is sore, there are some tried-and-true methods to help decrease discomfort and get you moving well again:
Rest: You can take some time off from your usual activities/sports and give your ankle time to heal.
Ice: You can apply ice to your ankle for 10-15 minutes several times a day to reduce discomfort/inflammation.
Wrap it Up: Try using a simple athletic bandage and wrapping your ankle gently to provide extra support for a few days.
Call the Experts: If your ankle doesn't improve within several days, make an appointment with your physical therapist. They'll examine your ankle and determine what steps to take next in your treatment.
If ankle pain, or other pain of the musculoskeletal system, is affecting your quality of life, Body One Physical Therapy is here to improve it. We're locally-owned and operated, with three locations serving Central Indiana: North Indianapolis/Carmel, Fishers, and Zionsville. In pain and need answers? We have free injury screening at every location. Call today and get back to living your best life.