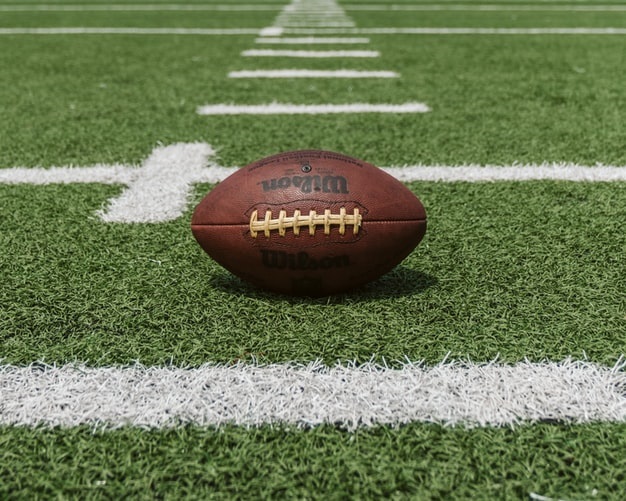 28 Jan

Old Sports Injuries: The Gift that Keeps on Giving (& What to do About it)

As we approach Super Bowl weekend, football fans are gearing up for the biggest game all season. Many fans are former players – and you don't have to play at the biggest game (or the highest level) to carry "souvenirs' of the game with you for life! Whether you played in high school, college, or even in organized leagues today, you may be one of the thousands of football players who carry long-time injuries along with your love of the game.

Common Football Injuries
According to the NCAA data, the majority of football injuries are lower limb: leg, ankle, foot, etc.
Ankle and knee sprains are the most common injury.
Upper limb injuries are also common, second to lower-limb injury.
Concussion accounts for 7% of injury.
Acute (sudden) non-contact injury causes the majority of injury, followed by tackling/blocking.
Although it may have been months or years since you limped off the field, those old injuries may still cause pain and issues. Classic example: you refer to one joint as your "good" or "bad" knee/ankle/etc. If your ankle sprain back in high school didn't heal well, you were at a higher risk of re-injury. If you injured your "bad ankle" later, you might be dealing with an unstable joint and potential arthritis. Maybe you're already seeing signs of arthritis years down the road from what you thought was a minor injury.
Many former student-athletes and weekend warriors carry these injuries with them as they age: a bad ankle, a sore shoulder, a stiff knee, and more. Instead of accepting pain, discomfort, and limitations, you can work toward improving your symptoms – even years after the original injury. Physical therapy is an ideal way to address movement restrictions, pain, discomfort, and muscle weakness. Just because you're used to that old sports injury doesn't mean you have to accept it!
A physical therapist is an expert in the musculoskeletal system: typically a doctor in one of several disciplines who will work to assess your existing issues and develop a custom treatment plan. You'll likely receive both manual (hands-on) therapy as well as specific stretches and exercises to do at home. Physical therapists typically expect some level of improvement, which is a welcome change to someone with a long-term orthopedic issue. Your "bad ankle" may never revert to its pre-injury state; however, with physical therapy you may regain more motion and stability, reduce the risk of future injury, and decrease discomfort. If you're a former player dealing with an old injury, seeing a physical therapist can be the best way to ensure you stay active and help prevent future issues.
If you're tired of your bad joint or your old injury, give us a call. Body One Physical Therapy has three locations serving Central Indiana: North Indianapolis/Carmel, Fishers, and Zionsville. Our team of caring, expert PTs works with clients of all ages and activity levels and we'd love to help you, too. Don't let your old injury call the shots, call Body One today!
Sources: https://bodyonept.com/wp-content/uploads/2020/01/NCAA_Football_Injury_WEB.pdf