27 Jun

Believing These Three Myths About PT and Direct Access Can Slow Your Recovery

If you've never heard of direct access, it might not be exciting (at first) but it's actually a really big deal that is about to get better! Essentially, direct access means that you have the ability to see a physical therapist for a set number of days without needing a referral. In Indiana, that number has been 24 days for years now. As of July 1, the number of days will increase dramatically -from 24 to 42!

Myth:

Many people think that they absolutely need a referral from their doctor in order to visit a physical therapist.

Fact:

Thanks to direct access, you're able to make an appointment with your physical therapist just like you would your regular doctor. Your physical therapist's office will work with your doctor and insurance if a referral is needed (for additional visits).

Myth:

People also believe that a physical therapist is an extension of their family doctor or orthopedic doctor's treatment.

Fact:

While your physical therapist will review information from a referring doctor, s/he will also assess and evaluate you. Your physical therapy plan is entirely based on your PT's recommendation – not your doctor. Also, your physical therapist is typically a doctor, too – just a different type of doctor than your family doctor or orthopedic doctor.

Myth:

People often believe that their family doctor is who should diagnose them after an acute injury of the musculoskeletal system, again with the misconception that if they need to see a physical therapist, it will be after the doctor does all the leg work (or arm work, or… you get the idea).

Fact: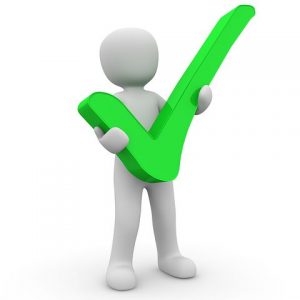 By starting with your physical therapist, you often end up exactly where you should be – saving time and money. Your PT is an expert in the musculoskeletal system and the ideal medical pro to examine what you might have injured attempting to beat your kids at basketball, channel your inner Olympian in the pool, or trying to get on the podium in your local 5K – or however you ended up hurt. Your PT can also make recommendations for imaging or to see a specialist if it's needed (like possible surgical treatment). Otherwise, you're in the right place to be examined and treated, by someone who is a specialist in their field.
Thanks to direct access, you now have even more time available to you with your physical therapist without needing a referral. If you're injured, in pain, or dealing with chronic movement or mobility issues, what better time to get help? Body One Physical Therapy is locally-owned and operated, with three locations serving Central Indiana: North Indianapolis, Fishers, and Zionsville. Our physical therapists are part of the same community we serve and take pride in getting Indiana on the road to recovery! Our expert, caring physical therapists see clients of all ages and activity levels and we'd love to add you to our list of satisfied patients. Call Body One today.