05 Feb

Study Shows Even Brains with Dementia Benefit from Physical Activity

In case you don't have enough reasons to get active and improve mobility, we have one more. It turns out that your brain benefits from physical activity! New studies seem to show that even in the case of people with cognitive conditions like Alzheimer's disease and other forms of dementia, physical activity has important benefits. Staying active may pay off in your total health – brain included!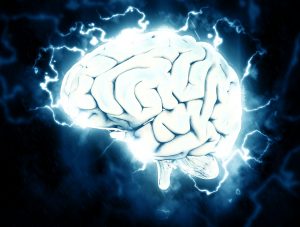 Physical Activity Boosts Brain Tests
Recently, the American Association of Physical Therapy (APTA) cited a recent study soon-to-be published in the medical publication Neurology. The study appears to show that for those adults suffering from different forms of dementia, those with higher levels of physical activity and mobility performed better on cognitive tests than those with lower activity levels. The study's authors believe that the physical activity created what they called a "cognitive reserve." This reserve helped to decrease the severity of symptoms, even with forms of dementia present.
To Be Continued…
What researchers still intend to study is what interventions could help to increase the "cognitive reserve," as well as follow up on biological processes involved in their findings, according to APTA. The researchers also didn't know how active the individuals were prior to the study, and what kind of physical activity they enjoyed, since it was a self-reporting study.
Important Take-Away
According to APTA, researchers note that activity could have protective effects for brain health in the form of cognitive resilience and a cognitive reserve. In fact, according to the quote provided in the APTA piece, the researcher said that even in the absence of other therapies, it's possible physical activity could reduce the effects of common late-life cognitive conditions.
Time to Get Active
There's no time like the present to increase your own physical activity. The people who participated in the dementia study were active often at an advanced age, and saw benefits as reported. Although there may not currently be decisive evidence that exercise and improving your mobility now can protect you from cognitive health conditions, it certainly could have those benefits – and plenty of other benefits for your total body. Your musculoskeletal system, cardiovascular system, brain, mental health, and more all benefit from regular activity. If you're limited by health problems, pain, mobility, or movement issues, tackle them one step at a time and start moving in the right direction.
Make an appointment with a physical therapist the same way you do with your doctor. Thanks to direct access, you can make an appointment and your PT's office will work with your insurance and doctor's office if a referral is necessary for future visits. Your physical therapist will spend time discussing your health issues, lifestyle, and goals, and perform an assessment. Then s/he will develop a plan to address any problem areas and get you moving again! Your physical therapist is a great resource for your health and wellness journey.
If you're ready to get started on your road to wellness, or just need a quick tune-up, Body One Physical Therapy wants to be your pit crew. We're locally-owned and operated with four locations serving Central Indiana: North Indianapolis, South Indianapolis, Fishers, and Zionsville. Call today and make an appointment with one of our caring, compassionate physical therapists!