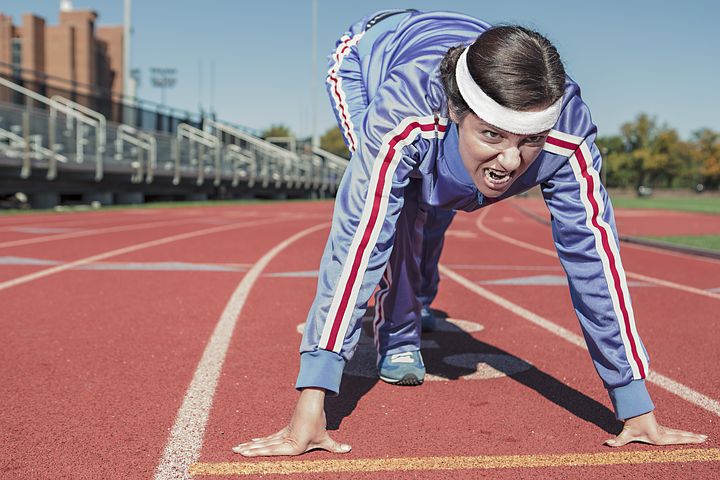 14 Aug

You are an Athlete! (Yes, Even You) Tips on Thinking & Acting Like One

Quick, when you see the word "athlete" what do you picture? Is it the men and women you watch on TV? Is it the guy you work with who shows you his finisher medals? Here's some news: according to the dictionary, an athlete is "someone who is proficient is sports and/or other forms of physical activity." We venture to go a little further that anyone who sticks with a fitness routine and works toward a goal can indeed wear the title of athlete. Yes, even you.

All Shapes & Sizes

As we mentioned in a recent article, Body One's own Dr. Brian Pease recently completed a major goal he'd trained for: riding across Iowa in the annual RAGBRAI bicycle ride. Rather than only soaking in the accomplishment that comes at the end of months of grueling training (which would be totally understandable), one fact that really impressed him was the sheer diversity of athletes who shared the road. In his own words: "Many of my fellow cyclists were riding with physical challenges on recumbent bikes, arm crank bikes, or on tandem bikes. Some were peddling on old 5 speed Schwinns with stiff necks, arthritic hips, or 100 extra pounds. Some had canes swinging on their backs as they slowly churned up hill after hill. Some passed me on hills with only one arm or one leg. It was humbling and inspiring to tackle this challenge together."

The same variety can be found in 5ks or full marathons, at your local pool, hitting fitness classes, or tackling a bike ride. Your fellow participants may be bigger, smaller, recovering from injury, at the top of their game, or trying to get there. Yet, you're all on the same journey – to health and wellness.

It's All in Your Head

A woman went to a doctor for a check-up and the doctor was summarizing and said, "Okay, so you're a long-distance runner…" The woman immediately thought, "No, I'm not." This despite numerous half-marathons and hundreds of miles (and many pairs of expensive shoes) to the contrary. So what gives? She's hardly alone – how we see ourselves may not accurately reflect what we've already accomplished or what we're capable of. By allowing yourself to realize that no matter how far you've come (or how far you have to go), you're still out there working, you grant yourself the ability to see yourself as others do. Go ahead, try it on for size. It doesn't matter if you just missed your last date with the gym or if you're down with a stubborn injury. Call yourself an athlete and own it! The change in perspective might be a game changer.

So Act Like It

While you may not get paid like Serena or LeBron, it's a great idea to take a page from their book and take care of yourself. Make good decisions that will keep you in the game. There's a reason you don't see professional athletes pushing through pain or limping around after clearly sustaining an injury (and it isn't just their support team forcing them to hit the bench). An athlete knows that one of the most important things you can do is listen to your body. Your job is to listen and know when to stop – which is hard. Everyone wants to get that one last mile in, that one last bit of class, those last few reps, but if you're hurting it's time for a time out. Figure out what's going on and then return to your goals. You might even end up better than where you left off. Struggling with what to do next? Finding the right help is key: a qualified physical therapist can be your ace-in-the-hole to getting – and staying – healthy and pursuing those fitness goals.

Not at the top of your game due to pain? Injury preventing you from starting your journey to health? Let Body One Physical Therapy help you get back on track. One of our caring and experienced physical therapists will look at how your issue blends with your goals, activity, and more and design a plan tailored to your unique needs. Body One is locally-owned with four locations serving Central Indiana making it easy to find one that fits your busy schedule: North Indianapolis, South Indianapolis, Fishers, and Zionsville. Call us today and let us cheer you on!