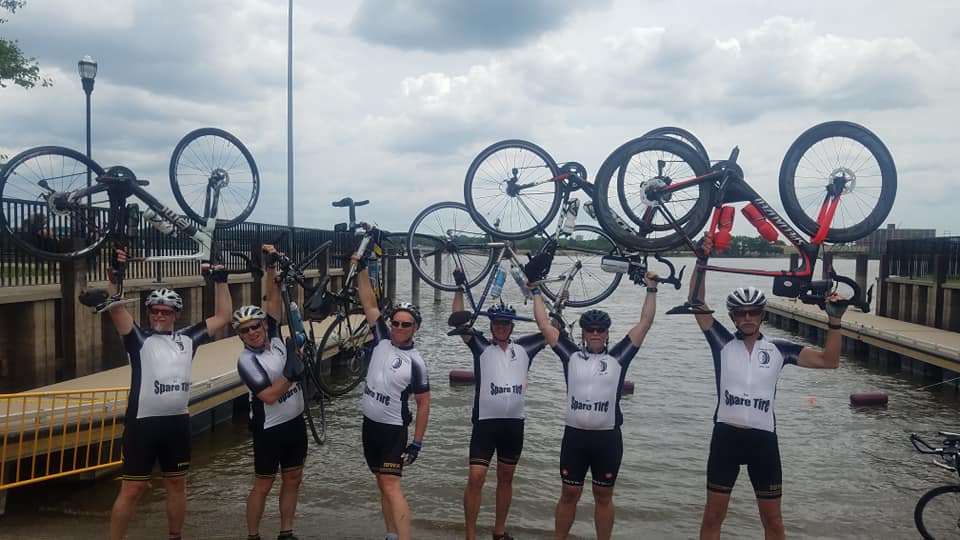 02 Aug

What's it Like to Ride Hundreds of Miles Across a State? We Share Thoughts From the RAGBRAI Ride

Do you have any big, tough, "bucket-list" type fitness goals? Whether you've started from scratch and worked to complete a charity 5k, or put the months-on-end into training for a triathlon, you'll know that the size of the goal can vary but the journey is essential. Recently our own Dr. Brian Pease completed a huge goal by tackling the RAGBRAI bicycle ride across Iowa. We share some of his take-aways from the road…

On beginning the ride:

The annual ride across Iowa is a massive effort supported by a large committee and dozens of small towns across the state. This year I was invited to ride with friends for my first journey across Iowa. Now, after 1800 miles of training and minus 40 pounds of extra baggage, I am anxious but hopefully well prepared for the adventure.

Musings on the Road:

We encountered an impressive number of riders and support personnel who reminded me of the goodness and kindness of folks working together to help 18,000 crazy people ride 450 miles this week. The hills were longer and higher than those in central Indiana, and I was grateful for the hours put in on the trainer this winter!

It felt great to embark on this journey today. If we can help make your dream adventure a reality, let us know! Tonight we rest, tomorrow we ride.

Observations on Those Sharing the Struggle:

Today we climbed approximately 3,000 feet, a large amount for flatlanders like us! In central Indiana, the wind provides some of the training resistance to prepare for the uphill efforts.

Today I was struck by the wide variety of people challenging themselves on the ride, particularly on the hills. I saw people from 5 to 80, short and enormously tall, thin, muscular, and heavy. The common goal, the struggle, was against the road ahead. This community effort really tends to unite people, and makes for a spirited and friendly ride.

On Reaching the End of the Line:

In the past week we have logged 520 miles, filled about 42 water bottles each, enjoyed 7 host family stays, burned nearly 35,000 calories, and likely consumed 40,000 more. It has been a great week of fellowship, fresh air and sunshine, exercise, and inspiration.

As proud as I am at finishing RAGBRAI (without walking up any hills!) , I am immeasurably more impressed with the people who surrounded me every day. Many of my fellow cyclists were riding with physical challenges on recumbent bikes, arm crank bikes, or on tandem bikes. Some were peddling on old 5 speed Schwinns with stiff necks, arthritic hips, or 100 extra pounds. Some had canes swinging on their backs as they slowly churned up hill after hill. Some passed me on hills with only one arm or one leg. It was humbling and inspiring to tackle this challenge together.

If you'd like to read more about his RAGBRAI journey, Brian shared longer posts and photos to match on the Body One Facebook page. If you have a goal in mind, no matter the size, we'd like to help make it a reality! Body One Physical Therapy is locally-owned with four locations serving Central Indiana, giving you four locations to find excellent care: North Indianapolis, South Indianapolis, Fishers, and Zionsville. Let our skilled and compassionate providers help you reach your goals – call us today!