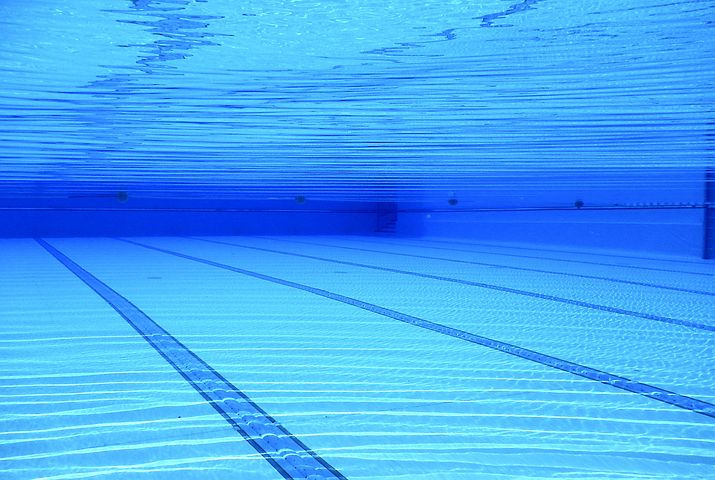 26 Jun

Looking for Ways to Stay Fit This Summer? Just Add Water!

It's the time of year again when public pools open, and you can enjoy taking a dip for relaxation as well as fitness. Swimming is a terrific way to stay fit, rehab your body after an injury, and relax – all while beating the heat of summer. We put together a list of reasons you should head to the pool or beach this summer and spend some time in the water…
It's a great work out! Depending on the type of swimming or water aerobics you do, you can burn hundreds of calories an hour. Your water workout may also carry less risk of heat illness as running, hiking, biking, or your usual recreational activities on a similar hot day – thanks to the water helping prevent overheating.
Swimming is no impact. Spending time in the pool is perfect for those with joint problems, injuries, or issues like fibromyalgia and rheumatoid arthritis. The water provides support, and you won't have to worry about impact causing pain or problems for your joints. RA sufferers specifically can benefit tremendously from a water fitness regimen, since their joints are supported. Don't let painful joints stop you from working out – swimming could be your solution.
You'll work all your major muscles. Swimming targets all your major muscle groups, which is something most other exercise forms can't claim. It's a workout for your entire body, and you'll see cardiovascular benefits as well.
It's good for your mental health. Several studies have actually shown that spending time in the water can reduce stress and improve mental well being, similar to the benefits of meditation. Since exercise is also known to reduce stress, you can try to double your mental health benefits by taking your workout to the water!
It's accessible to any age group. Water fitness is available to almost any age, from infant to senior. Many centers offer specific aquatic fitness classes to senior groups, with swim instruction classes to any age group, often beginning with classes for parents and young children. You don't have to worry about being too young or too old to get involved with a water fitness program.
It's an important life skill. According to one recent survey, the Red Cross estimates that up to half of Americans can't swim. Learning how to swim and be safe around water is a vital life skill that could save your life! If you don't know how to swim, there are classes offered at many local fitness centers and YMCAs.
It's often an ideal post-injury rehab treatment. Many runners, bikers, ball-players and more have found themselves in the pool making sure they don't lose hard-earned cardio fitness while they rehab an injury. When your body can't take certain activities while it heals, the water is often a much more gentle and forgiving environment.
Looking for ways to get fit this summer? Are you a swimmer who can't swim due to injury? Are you wondering how to incorporate the pool into your fitness plans to help with existing pain? At Body One Physical Therapy, we can help create a custom rehab plan and offer guidance, including using water fitness as a tool to improve your health. We're locally-owned with four convenient locations serving Central Indiana: North Indianapolis, South Indianapolis, Fishers, and Zionsville. Contact us today and set up an appointment with one of our caring providers!