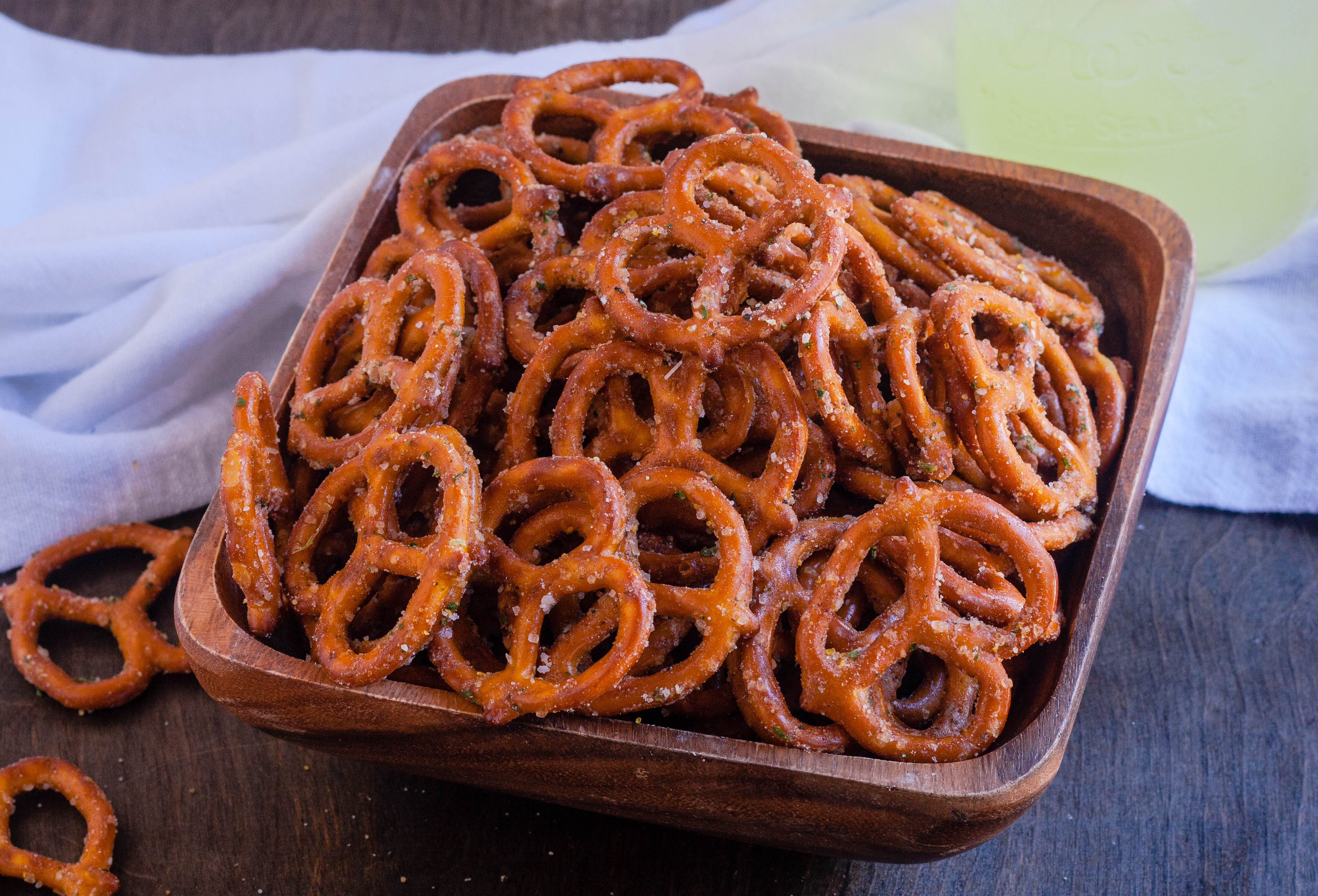 30 May

Spicy Pretzels

Spice up your snack with these are perfectly seasoned pretzels.  A balance of heat with the cooling taste of ranch. Everyone will enjoy them!

16-20 oz pretzels (I used Snyder's gluten free.)
¼ to ½ cup olive oil (I used closer to ¼ cup.)
1 pkg Hidden Valley Ranch dry ranch dressing mix
½ tsp garlic powder
½ tsp cayenne pepper (or just a few shakes of pepper for a milder heat)

Mix oil, dry dressing mix, garlic powder and cayenne pepper in a bowl.  Add pretzels and stir until the pretzels are completely coated.  Pour out pretzels in a single layer onto a baking sheet lined with non-stick foil; you may need more than one baking sheet.  Bake at 200 degrees turning every 15-30 minutes for a total of 60-90 minutes. Cool and ready to serve. Store in airtight bag or container.