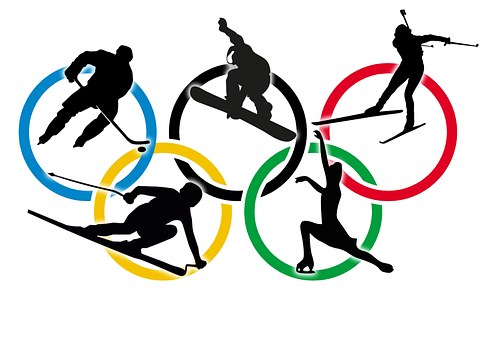 16 Mar

How Dangerous Are Your Favorite Winter Olympic Events? (And How Physical Therapy Keeps Your Favorite Athletes in the Games)

Now that the Winter Olympics have come to a close, maybe binge-watching all those impressive events in the cold has made you wonder: what does it take to achieve Winter Olympic glory…or, don't those downhill skiers blow out their knees?! We took a look at the amount of injury (and rehab) that goes into making the Winter Olympics so impressive (and making you probably glad you're watching from the couch).

The Events With the Highest Injury Rate:

If you watched any of the more impressive stunts in the snowboarding half-pipe, or saw some of the less-than-perfect landings of the aerial event, you won't be surprised to learn that any event combining speed and heights tended to have more injury. A terrific profile in The Guardian recently quantified each of the sports by injury rate. Snowboard slope-style had the most injuries with Nordic combined having the least. You might expect figure skaters to share some risk, with all their amazing leaps and twists on ice; however, while more dangerous than skeleton, they were still safer than any of the snowboarding events and much of the skiing. Interestingly, the data from the Guardian notes that curling, while safer than some events, is prone to over-use injury (which many athletes in any sport face).

Athletes Overcoming Injury:

Some athletes, like skier Lindsey Vonn, faced a very public return to competition. USA Today ran a piece on Vonn's injuries which included (but were not limited to): a fractured ankle, broken arm bones, concussion, and an infamous ACL tear and then an injury of that repair – which forced her into grueling rehab. According to Vonn's physical therapist, her work toward recovery is "relentless."

Physical therapy is vital to all Olympic hopefuls: CNBC discussed the main sports-therapy center where many winter Olympians train and recover from injury.  Winter Olympic athletes, including Lindsey Vonn, work toward health and eventual Olympic competition at the U.S. Ski and Snowboard Association's Center of Excellence in Utah. The COE has state-of-the-art equipment as well as a dedicated team of trainers, coaches, and physical therapists to guide athletes through rehabilitation and training. Without the specialized care of a physical therapist, your favorite winter athletes likely wouldn't make it back to the games after shocking injury!

While you may not be preparing for the Olympics, your goals are just as important (and attainable)! If you have pain, movement restrictions, balance or strength issues, or just aren't reaching your physical potential, we can help. Body One Physical Therapy is locally-owned and has five convenient locations serving central Indiana: Downtown Indianapolis, North Indianapolis, South Indianapolis, Zionsville, and Fishers. Our team of caring, highly-trained providers utilize the latest techniques to create a custom-tailored plan just for you. Call us today and we'll help you reach you your version of Olympic gold!