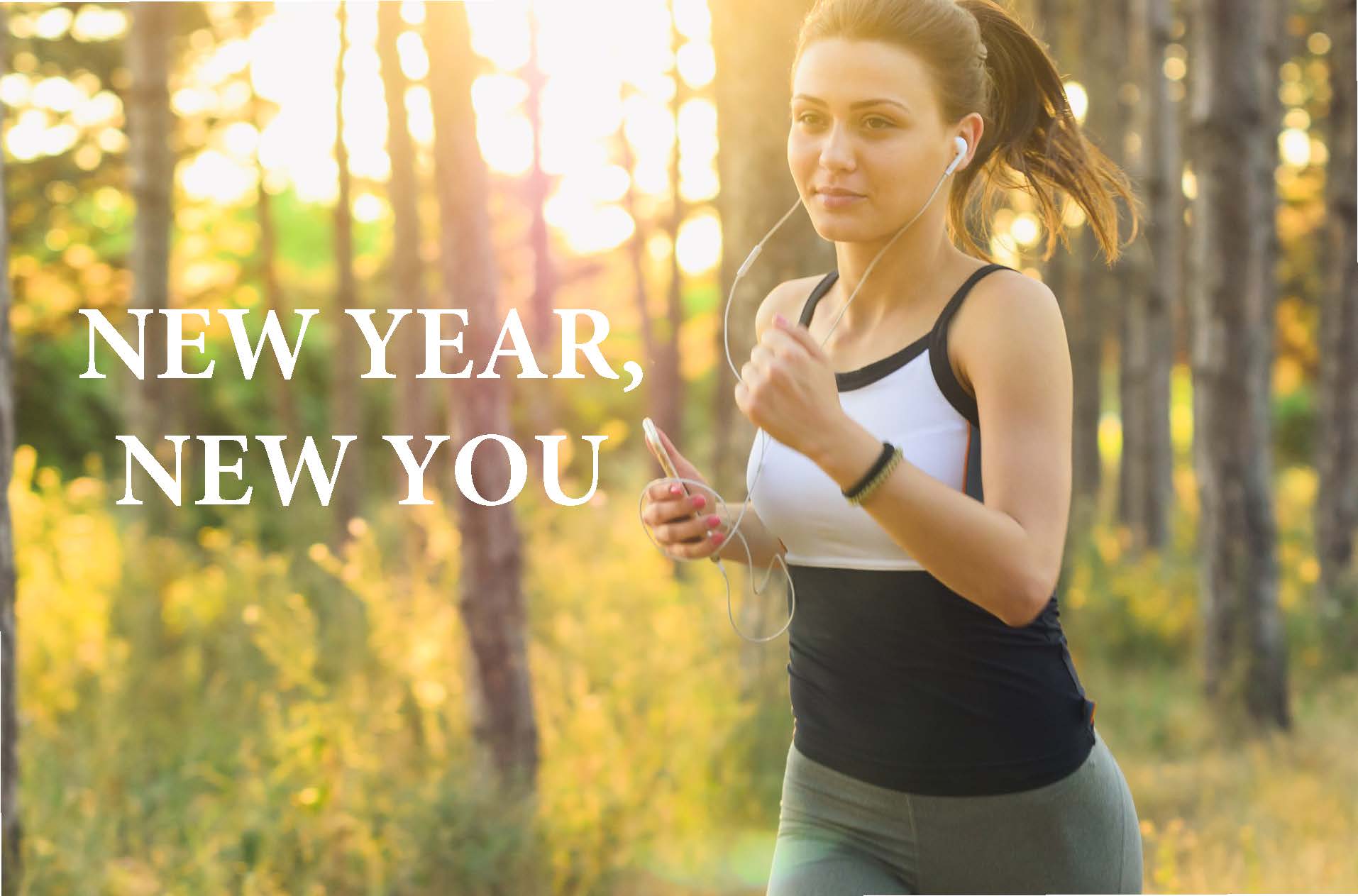 14 Dec

New Year, New You!

December is undoubtedly the busiest time of the year for most of us with school programs, neighborhood parties, year-end work activities, Holiday preparations, and family get-togethers. If you are fortunate, you might carve out some time for yourself to relax and maintain your mental and physical fitness. More likely, you allow your needs fall to the bottom of the list of 'priorities,' and when the New Year arrives, you find yourself fatigued and in need of a kick start for 2018. Flip the script this year by turning to a resource that you may not have known existed.

Most everyone reading this Newsletter or blog has had experience with physical therapy in order to treat an injury, to assist in recovering from surgery, or to help regain strength and mobility following illness. What you may not know is that physical therapists can use their extensive knowledge of your body, combined with expertise in movement and exercise to design an individual improvement plan for your fitness. Physical therapists can be to your health and fitness what engineers are to your cars, accountants are to your taxes, or consultants are to your business: we can't do the work for you, but we'll provide expert assessment and personalized recommendations for your health and fitness  improvement plan.

You may have a difficult time conceptualizing how physical therapy fits into your personal health prevention and wellness plan. That is understandable, so let me give you a few examples of what we can do for you:
Jim is a 52-year-old runner who's had back problems in the past. Although he doesn't have pain now, he has chronic tightness of his hips and legs, struggles to find the right exercises to maintain strength, and can no longer run for fitness. Jim wants to be assessed and to have his hips and legs stretched monthly, review correct exercises for core strength, and explore alternative exercises for cardiovascular fitness.
Tina is a 16-year-old soccer player who had several ankle and knee injuries over the past two seasons. She has no pain now, but has had difficulty regaining strength and fitness during the off-season (which is too short!). Tina would like to have an assessment of her strength, balance, and movement in order to pinpoint areas of improvement during the off-season. Tina will undergo Performance Ability Testing (PAT) at the beginning and end of her off-season to note areas needing improvement, and to assess the effectiveness of her fitness program.
Mary is 68 years old and recently retired. In the past 5 years Mary has had both one knee and one hip replacement. Mary would like to join a local walking group and attend classes at the fitness center, but she feels vulnerable to injury. Mary doesn't have pain, but she wants to have her movement and strength assessed, and to have an individualized program designed that takes her general health and recent surgeries into consideration. Mary had a consult with her physical therapist for a movement and strength assessment, and after one month of working on strength in the clinic, now returns monthly for wellness visits while working out almost daily at her local gym.
Mark is a 36-year-old attorney who competes in local and regional triathlons. Mark has had previous neck and shoulder pain which resolved with prior therapy. Mark trains at a high level and has a coach for swimming and cycling, but recognizes that persistent tightness after exercise and prolonged sitting continue to be a problem. Mark wants a program to maintain upper back and neck mobility and strength in order to prevent recurrence of pain. He now attends wellness visits monthly to maintain comfort at work and high performance on his bike and in the pool.
These are some examples of the many ways that we use our training as physical therapists to keep clients healthy and active with our Sustained Optimal Performance program. Our program is cash-based and may even qualify for distribution of payment from your HSA account for prevention and wellness services. When you see us, we'll discuss your goals, perform an assessment that will focus our efforts on your movement problems, strength deficits, and cardiovascular health, and make specific recommendations for a comprehensive program and follow-up as needed.
If you find yourself unsure of how to get fit or stay fit, or need some specific recommendations for your fitness and mobility program, call us to schedule an assessment for our Sustained Optimal Performance program. Let us assess your status, understand your goals, and together make a plan to make 2018 your healthiest and fittest year yet. And of course, if you have pain or have suffered an injury resulting in pain or lack of mobility, contact us at one of our five locations for expert and personalized physical therapy care, focused on returning you to an active life sooner.
Happy Holidays, and wishing you your best New Year ever!