28 Mar

Basketball Injuries that Create Madness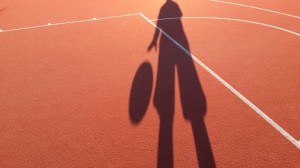 The biggest time in college basketball is rolling around. Whether you're watching from the big screens or inspired to play a pick-up game with friends, injuries are always an issue to watch out for.
Basketball is a highly physical sport that involves planting and cutting in quick bursts.  With such aggressive movements, and the harsh training schedule some basketball players face,  injuries can be far too common.
Some of the most common injuries  we see from basketball activites are:
Ankle/foot
Hip and thigh
Knee
Head/concussion
A sprain is the most common type of injury to players and second is general trauma and overuse.
"Injuries happen all the time in basketball but a lot of them could be avoided," Dr. Matt Zaudtke from the North Meridian location said. "It's important to take proper precaution and allow time for your body to rest and recover when you start to notice pain or discomfort."
The best way to treat any injury is to prevent it from developing in the first place.  To prevent developing a serious injury it's important to listen to your body. Even a small nagging pain can grow into something big if you don't properly care for it when it initially presents itself.
Whether you're out on the court yourself, or you're the parent of a player, be certain that a proper warm up and cool down is taking place.
If you're feeling pain at any time during the course of your activities, it's crucial to rest and listen to your body.  If  a few days of rest and ice haven't helped, it is time to call Body One to see one of our physical therapists for a complimentary  injury screening. They can provide recommendations to assist with symptom resolution or help with referral to the appropriate physician, if needed, thus speeding up the treatment process.
"Our therapists are trained to meet the very specific needs of athletes," Dr. Zaudtke said. "We know how important it is for them to get back to the game they love, and we understand our role in that process and the level of care all patients should come to expect from their physical therapist."