17 Feb

Rise and Prevention of Youth Sports Injuries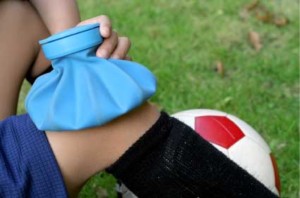 There has been an explosion in youth sport's participation over the last number of years, and unfortunately with it comes injuries.  Nearly 30 million children and adolescents participate in sports and nearly half have  suffered from a sports- related injury.
Along with the increased participation, many kids are now specializing in one sport and are playing year-round. From AAU basketball to travel  soccer and volleyball, the season never seems to end. This can be a dangerous combination because when athletes are playing only one sport, they tend to overuse and place repetitive strain on the same muscles, bones, and joints possibly leading to repetitive use injuries.
And, this isn't just high school aged kids. Kids are getting involved in competitive  sports at a much earlier age.  This has led to  many injuries reported before kids even enter  high school.
With participation and injuries on the rise, it is important for young players and, more importantly, their parents to be proactive about injury prevention.  Preventing injury is a much more effective plan than risking an injury and having todeal with the often difficult rehabilitation process that can ruin  an entire season.
"Sports are a  wonderful way for kids to stay active and healthy," Ken Johnson, physical therapist with a focus in athletic injuries, at Body One Physical Therapy said. "But it's very important for young athletes and their parents to be aware of injury risk and be aware there are ways injuries can be proactively prevented while staying active.
Johnson is one of the leaders of Body One's new Performance Ability Testing program offered to athletes across the Indianapolis area.  This testing  helps identify potential injury risks for athletes and provides a course of action to reduce the risk of injury.
Kids in sports now face so much pressure to be the strongest, fastest, and the best on their teams. Their coaches help develop their skills, their personal trainers work on their strength and speed, but injury prevention is an area that often goes unaddressed.  "Our injury screening process is great for identifying areas that may lead to injury and addressing those deficits or poor movement patterns," said Johnson.  "The whole purpose of regularly participating in Performance Ability Testing is to reduce the risk of injuries happening in the first place."
If you are a parent of a highly active youth athlete or your child wants to get even more involved in sports, give your local Body One location a call and ask if Performance Ability Testing might be right for your child. Prevention of athletic injuries is possible and it starts with Performance Ability Testing at Body One.