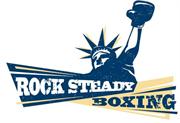 Rock Steady Boxing (RSB) brings hope to people with Parkinson's disease (PD) through non-contact, boxing enriched fitness classes. RSB is the first full-time boxing facility in the nation that is dedicated to helping people with Parkinson's fight back.
Joseph Maley Foundation was founded in 2008 to serve children of all abilities. In part they achieve this mission by focusing on several key areas: Supporting and creating programs that serve children; Participating in service projects that directly support our ability to help children; and Providing scholarship opportunities for children.
Acceleration Indiana help athletes gain that edge, with personalized, professional sports training programs, scientifically developed to improve overall athletic performance and enhance self esteem. Over 20 years of research and development in biomechanics, exercise physiology, unique training protocols (over 2000) and proprietary training equipment (6 patents), back up our programs. We have the tools and professional staff to help you become the best that you can be. Our expertise, in part, lies in athletic, speed and velocity training, through the use of super treadmills, the hockey treadmill, plyometrics, core strengthening equipment, and strength training.
The Shred415 experience is an instructor-led, calorie-burning, interval training class designed to target all levels of clients. Alternating between cardio work on top-quality Woodway 4Front treadmills and strength training on the floor, you'll increase muscle and burn calories in a fun, fast-paced workout tailored to your level and your goals.
Indiana Parkinson Foundation is committed to giving people with Parkinson's disease their lives back through active engagement in The CLIMB. The CLIMB exercise program allows opportunity for physical recovery and prevention, and leaves room for reflection and connection to renew people with Parkinson's disease for the work and pressures of their daily lives. Our talented trainers, helpers and volunteers provide a welcoming, caring and relaxed atmosphere. It is a place for people with Parkinson's disease to mentally, physically and spiritually fight the effects of Parkinson's disease. Indiana Parkinson Foundation is a 501c3 organization and any donations are fully tax-deductible.
At Studio 317 Fitness & Cycling we strive to help you maintain a healthy balance between your workout goals and your life.  That's why we have created such a wide array of different workout options for you. From a Cycling class at dawn to BodyPump after the sun goes down, we give you all the choices you could possibly want or need to make a change.  Whether you are an athlete in training or it's your day 1, we can help you be the best version of YOU.
Trusted since 1978! Our goal at The Runners Forum has been to help people enjoy the advantages of an active & healthy lifestyle! As Indiana's original run, walk and triathlon experts, our experienced staff is passionate about helping you achieve your fitness goals.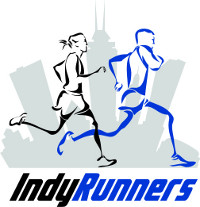 Indy Runners offers several club runs and walks each week. These runs occur year-round, including right now! We have a Sunday run at Ft. Harrison, Tuesday run at Hinkle Fieldhouse, Wednesday run and walk at the downtown Atheneaum YMCA, Thursday run in Broad Ripple, and a Saturday run and walk in Broad Ripple. If you haven't made it out to a weekly club run or walk in a while (or ever), we invite you to come out and join us!

Endurance House delivers a Gold Standard Guest Service for triathletes, runners & walkers of all abilities in a genuine and encouraging atmosphere.
 Justin Langford's Memorial Run 4 Hope is a  4 Mile Run/Walk; 1 Mile Walk; ¼ Mile Kid Dash.  The objective of this event is to personally inspire Hope to people through personal relationships, personal giving, fitness, and fun!  Dimensions of Hope include: Health, wellness, and physical needs  Organ donation  Peace through relational and spiritual strength and  Education and opportunity.  All proceeds will be donated to the Justin David Langford Memorial Fund and Vanderbilt Scholarship Fund that ensures a perpetual scholarship to encourage students to serve society and improve lives through the pursuit of careers in a STEM (Science, Technology, Engineering, and Mathematics) related discipline.
X-Factor
combines skills, sport specific movement, strength, and speed training to develop athletic performance. All athletes require strength in order to create and absorb the forces that occur on the body during competition. X-Factor combines elite level experience and high performance coaching to help athletes reach their full potential.
We are always looking to partner with great organizations and causes in our local communities.  Contact your nearest Body One location to find out more.