Over the past several years, golf has continued to grow in popularity. This has made golf related fitness and training vital to allow each individual to perform at the top of their game. Body One Physical Therapy strives to provide the best service possible to both professionals and amateurs. That is why we have developed several programs aimed specifically for our golfers. We are working to help in three phases: rehabbing the injured golfer, keeping players active, and providing fitness and conditioning to prevent future injury.
Golf Injury Rehabilitation
Body One Physical therapy offers insurance-covered care for your golf-related injuries. Our providers are trained to cater treatment to golfers of all ages. We implement a rehabilitation program that will address your pain, quickly resolve any current injury, and provide clients with a program to reduce risk of injury in the future.
Common Injuries related to golf include:
1. Back pain
2. Shoulder impingement
3. Neck pain
4. Hip strains and sprains
5. Plantarfasciitis
6. Medial Epicondylitis (Golfer's Elbow)
7. Abdominal Muscle Strains
8. Knee Sprains and Meniscus Injury
9. Achilles Strains
10. Rib Pain
Golf Performance Enhancement
Body One's Golf Performance Program utilizes video analysis and professional assessment to determine the body's limitations that could potentially lead to swing faults impacting your golf game. Golfers looking to prevent injury and maximize performance will be instructed in ways to use corrective exercises to address faulty movement patterns.
Program Includes:
1. Total body movement assessment to evaluate and identify any faulty components of balance, strength, flexibility
2. Golf swing video analyzing swing mechanics and swing faults
3. Customized home exercise program including a pre-round dynamic warm up routine
Initial assessment: 60 minutes                           Cost: $180
Follow up may include:
1. Reassessment of identified movement patterns
2. Recheck of swing mechanics
3. Exercise progression
Follow up: 60 minutes                                             Cost: $150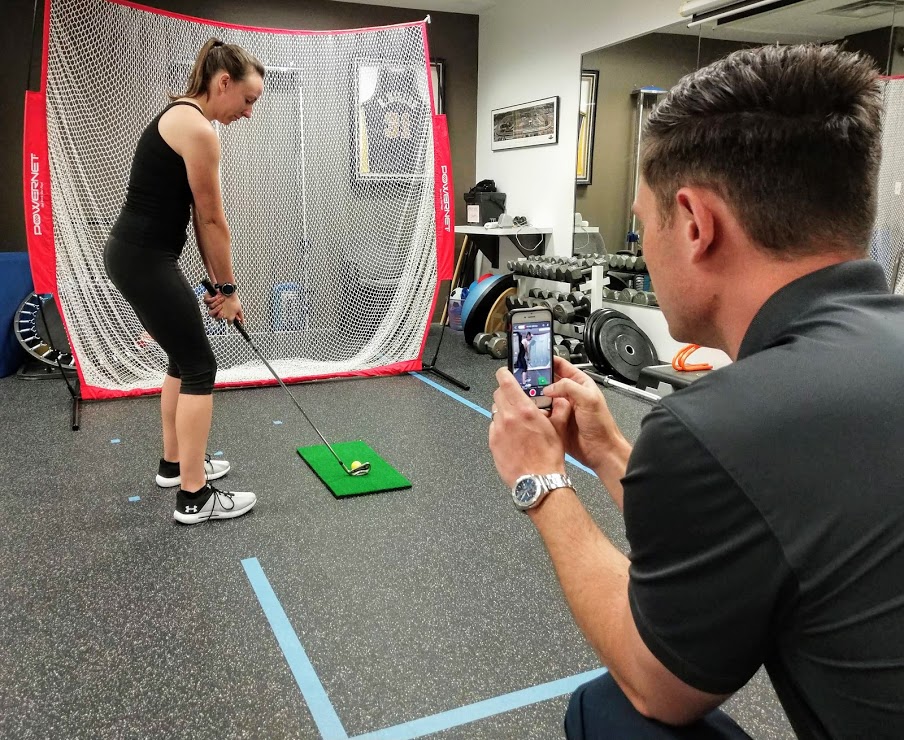 *Subsequent follow ups available based on personalized goals and recommendations from your provider.