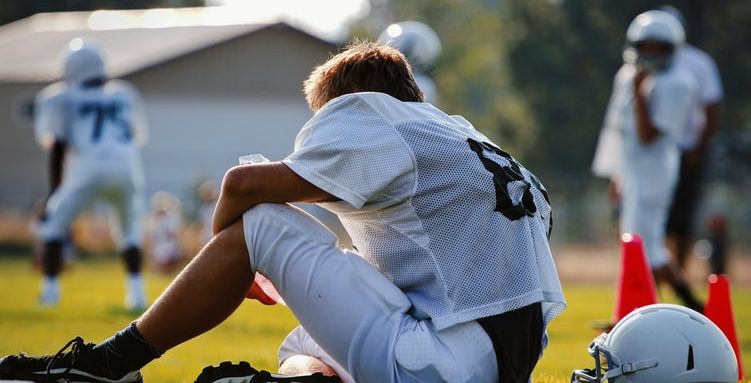 PT Month: Youth Sports & Injury Risk
As the popularity of youth-sports continues to grow, more and more student athletes and young players find themselves pigeon-holed into one sport. Gone are the days of playing football or soccer in the fall, basketball in the winter, and track in the spring. Today's youth sports focus on specializing in one sport – and many of them start very early.
For talented kids, it often becomes a year 'round activity: the regular season gives way to the off-season and private lessons, pre-season training, and so on. Yet with greater specialization comes a cost. As APTA noted on the ChoosePT site, overuse injury risks can climb with one-sport only play – especially injuries of certain joints.
The article cites a small study that showed that single-sport high school players might be at a higher risk for overuse injuries of the knees and hips. The simplest way to protect against overuse injury? Student athletes can play more than one sport and give their bodies time to rest and recuperate. Taking time off may also help avoid another common youth athlete condition: burnout. Many student athletes stop playing because the intense regimen takes away from the fun of the game.
Both young athletes and their parents may not realize how demanding the activity can be; however, with many starting as young as pre-school or early elementary-age, and playing up through high school (and beyond), that brings hours and hours of practice and game-time demands on a young, growing body. For those student athletes worried about potential injury or risk of overuse injury, seeing a physical therapist is also a good idea.
Physical therapists work with both athletes and non-athletes alike, and can assess the youth player's condition and help work on injury prevention as well as treat any potential problems. For those players determined to spend as much time as possible in their sport, a physical therapist can help them learn safer ways to practice and play. A PT can also help the young athlete strengthen any areas of weakness or imbalance that may contribute to injury.
Worried about an injury? Body One Physical Therapy offers free injury screens at each of our three locations. We're locally-owned and operated, with three locations conveniently located in Central Indiana: North Indianapolis, Fishers, and Zionsville. Our expert, caring physical therapists work with clients of all ages and activity levels and we'd love to help you get on the road to feeling great. Don't settle for injury – call Body One and let's start your recovery together!
Sources: https://www.choosept.com/DidYouKnow/Detail.aspx?cid=e47bcaf6-86a2-4a20-ac0c-836fbee790cd
Related Posts