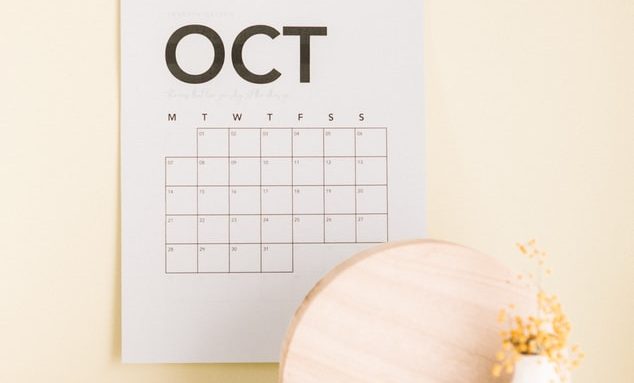 PT Month: Move More for a Healthier Life
Welcome to #NationalPhysicalTherapyMonth! October puts a spotlight on physical therapy, physical therapists, and the ways that PT can benefit your life. In an article on their site ChoosePT.com, APTA cites the stat that 80% of American adults and adolescents don't get enough physical activity. Basically, the majority of individuals don't move enough once they pass childhood!
Movement Does Matter
As we've discussed in previous articles, increased physical activity has been positively correlated to lowered risks of:
Heart disease
Anxiety
Depression
Stroke
Diabetes
Obesity
Certain types of Cancer
You don't have to spend hours at the gym every day, or plan to ride your bike across the country – every bit counts. Although, there are recommendations for the amount of activity that you should get every week based on your age.
Recommendations for Activity
For those groups who meet the 80% of not being active enough: adults should get at least 150 minutes a week of moderate/intense aerobic activity, along with two days of included weight-bearing exercise.
Ages 6-17 should get 60 minutes a day in order to build strong bones, muscles, and develop a healthy heart.
How Physical Therapy Fits In
Many people limit their activities due to pain, discomfort, and/or movement problems. Some are due to long-term, chronic problems, and others are more acute. A physical therapist is the ideal medical professional to assess your condition and work with you toward improving your movement, strength, flexibility, balance, and helping you move toward an active life. Your PT will likely use a combination of manual (hands on) therapy as well as send you home with custom exercises for you to work on – your "homework." You'll work with your physical therapist and s/he will periodically assess you to mark your improvement. By seeing a PT you'll learn what activities are best for you, and get on the road to a healthy, active life.
Do you need help getting or staying active? Body One Physical Therapy is here to help! We're locally-owned and operated, with three locations serving the community we love being part of: North Indianapolis, Fishers, and Zionsville. Don't wait to start living the life you deserve. Use October to get your health back on track and call Body One today.
Sources: https://www.choosept.com/Resources/Detail/avoid-chronic-disease-with-regular-physical-activi
Related Posts